Can we relive our lives?
The sequel to Thou Shalt Not Suffer a Witch to Live finds Harry Bridges settling into his twilight years. However, things are not as they should be, and peculiar incidents begin to disturb him.
Harry is still Harry, but where did his newfound youth come from?
The seventeenth century is no place for a retired copper, especially when the law is almost nonexistent. Harry soon falls out with the local authorities and becomes a fugitive; a far cry from his old life. The fearsome dreams of witch hunts from the first novel Thou Shalt Not Suffer a Witch to Live return to haunt him, but this time they are real.
Will he survive life in this tough, unforgiving era and find a way back; or is he destined to finish his life in the past?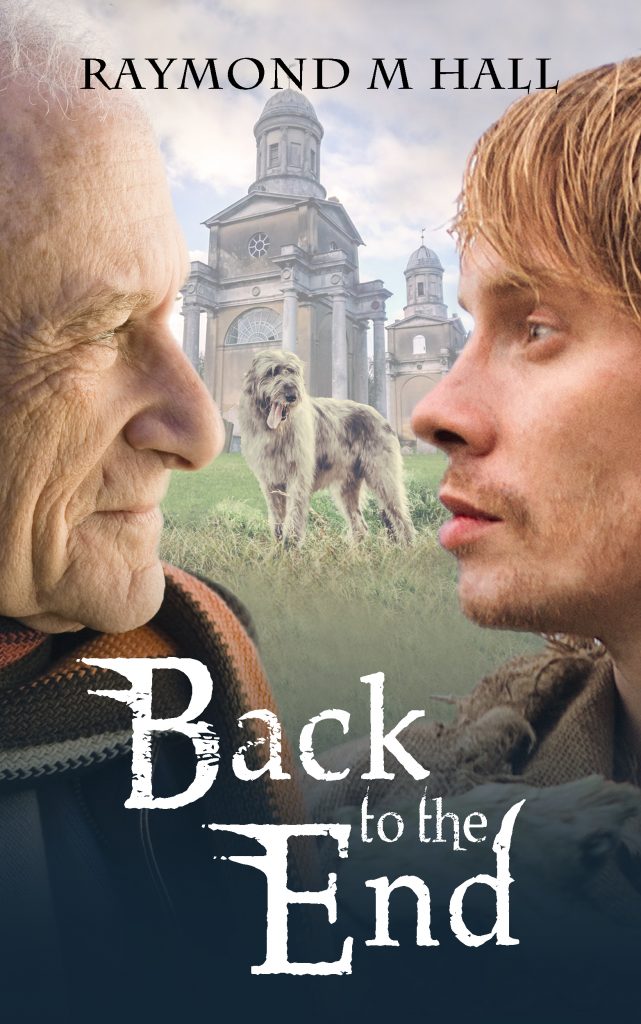 Reviews

Another delightful book by Raymond Hall
England has a rich and varied past. From kings and queens to castles and keeps, its history has always fascinated me. Raymond Hall is known for writing engaging and excellent books with English history as a backdrop, and one of his most recent books "Back to the End" is another stellar example of his writing.
In this sequel to "Thou Shalt Not Suffer a Witch to Live," protagonist Harry Towers, now a 75-year-old man, is transported back to England in 1645, right in the midst of the witch hunt craze where hundreds of innocent men and women were condemned to death for being "witches". Towers, at odds in this new (and old) time struggles to make sense of it all. And now he's pitted against Matthew Hopkins, someone he's only known in dreams. Hopkins is known as "the Witchfinder General," tasked with the location and killing of witches. In this little sleepy village near Colchester, Towers must survive Hopkins' reign of terror and return to his own time. Will he succeed? Read on and find out!
- Amy Williams, August 4, 2019

Love the creepy feeling I get reading this novel.
Raymond M Hall is a master at writing ghost stories. Back to the End adds time travel to this paranormal, making this even more enticing novel. I enjoyed the author's creative way of introducing Harry Bridges to the story line. I thought he had dementia and that could have been a welcomed solution to his visions instead of the characters he meets face to face. Conniving men, thieves, and good women struggling to avoid evil men's advances put Harry in a difficult position as he travels back 300 years. There were many notable people in his town's history that Harry gets to meet; he knows their end, but should he attempt to change history? And will he ever get back?
Back to the End comes alive as Raymond M Hall reveals how Harry Bridges travels back in time. To the time when his ghosts were alive. I love how real the author makes his stories and the feeling there is something standing just over your shoulder. Worth reading.
- JoJo Maxson, July 27, 2019

A Fun and Exciting Read!
"Back to the End" is the second book in the Harry Bridges Paranormal Series, and it is most certainly just as good as the first book ("Thou Shalt Not Suffer a Witch to Live"), if not even better. I really love time travel adventure novels, and what is so great about these books is that they are not your cookie-cutter type of time travel story. The plotlines within these books are so profusely well-written and a cut above the rest that you will simply find yourself becoming completely immersed in the story and the characters themselves. If you are looking for a book that will take you away from your everyday life, this is the one for you.
- Amy Koller, August 7, 2019