Harry Bridges is a retired London detective. Life has lost all meaning and he contemplates ending it all. Fate intervenes in the shape of Jack Cooper, an old colleague from the force, asking for help in a particularly gruesome murder.
However, all is not as it seems, and Harry becomes embroiled in a centuries old game of cat and mouse. Except that this is no 'game'.
The victims of the infamous Witchfinder General are out for vengeance and after three hundred and fifty years they are nearing their goal. But Harry is standing in their path…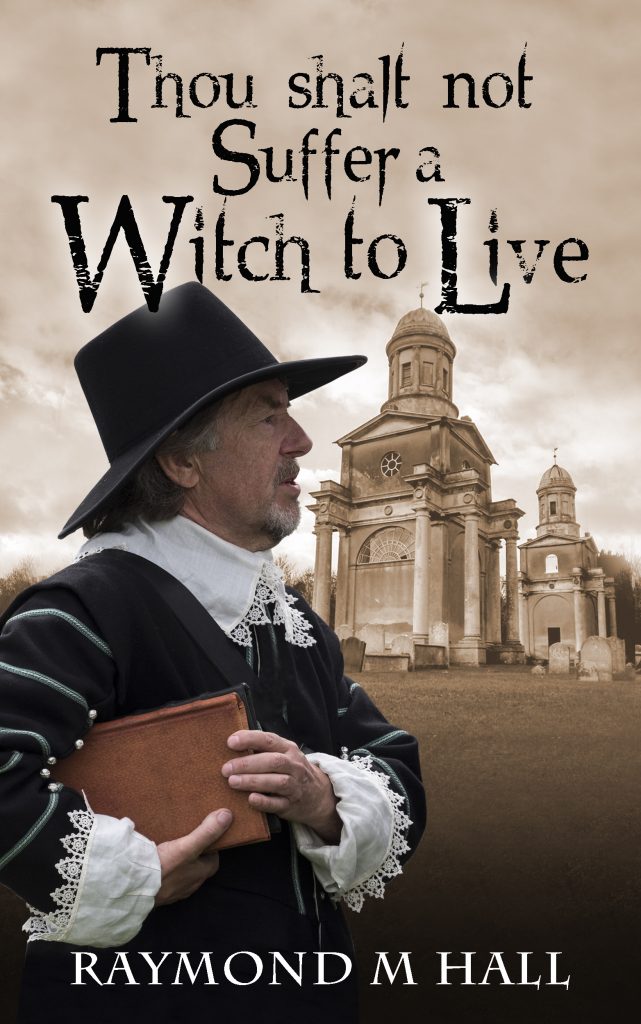 Reviews

An Exciting Mystery
Thou Shalt Not Suffer a Witch to Live is a crime novel by Raymond M Hall. It follows the Harry Bridges, a retired detective, ready to give up on life. This was an intriguing story that melded together past and present, crime and supernatural. Bridges find himself asked to help out on a case that takes a very dark turn. He is now caught up in a deadly mystery that seems to come straight out of history. I was especially interested in the look at the witch killings, this was a dark and terrible point in history that creates fascinating tales. The writing style was interesting as it kept the reader in the head of its main character. Bridges is in a very dark place when the book begins which sets the dark tone for the entire novel. I would not recommend this book to anyone who may be triggered by thoughts of suicide or graphically detailed scenes containing hanging people. I found the story to be very exciting and pulls together the little pieces in the story to make a great mystery. I would definitely recommend this book to supernatural and mystery lovers.
- Emerson Rose Craig, November 19, 2017

Great mystery!
You know those books that make you have a book hangover? Leave you gasping for air? Make you think about them for weeks and months after you read them? Decide to read more novels in that genre? Thou shalt not Suffer a Which to Live is all those things to me.
I loved Thou shalt not Suffer a Which to Live so much. I was so excited to read this book. I came in with high hopes for this book, and it didn't disappoint. I normally don't read books in this genre but I really had interest in reading this. I was completely enthralled when reading this book. I completed the book in less than two days and I honestly could barely put it down. I really enjoyed the mystery aspects of this novel.
The book follows Harry Bridges, who is a retired detective who is thinking about committing suicide. When a friend reaches out to him to help solve the murder of a local teenager. This case would lead to a world he would have never expected.The supernatural takes over and things get really interesting.
I will say that the book is a little slow at times but I enjoy a book like that. I want build up in a story, and I want to be able to see a lot of character development. This has that for sure! I will be honest some of the characters are dislikable and often unrelatable but I did enjoy them none the less.
Also, this book does have some violent and very descriptive scenes in it. I would not recommend this book to readers that can't handle or don't want to read about that. It isn't overly descriptive but it did have moments that had me hanging and made my heart race.
I can't wait to read other books that Raymond M Hall writes! I hope you will check this book out!
- The Young Girl Who Loved Books, December 5, 2017

Thou shalt not....
This is an interesting book, Harry Bridges is a retired detective who is contemplating suicide when he's called in by an old friend to help investigate the murder of a teenager. Little did Harry know what he was going to delving into when he accepted the the job. The book kind of jumps around from Harry to Jack to the 1600's but it all comes together, little pieces start fitting together and slowly things come together. There are some pretty explicit sky described hanging scenes, I wouldn't recommend this book to anyone who may not be able to handle those well described scenes. Other than that the storyline is intriguing and entertaining, it progresses smoothly and never really gets boring. I like the insight into the history of witch hunting as well. Not only does it provide prices of the puzzle but it just provides an interesting addition to the book.
- Shanell, November 17, 2017