Villain or anti-hero? You decide!
Roger Sidebottom is a walking disaster. He doesn't intend things to fall apart around him, but they generally do just that!
Since childhood, he hated the surname fate pushed upon him by an uncaring father and a doting mother. His father abandons the family in order to run off with a 'slapper' from his workplace, leaving a bitter wife who's only solace is the local Catholic priest. Father Reilly's visits to her home are the only relief from the day to day drudgery.
Roger befriends a girl, Mary, and at last finds something worthwhile in his young life. But, Mary lets him down when she goes off with Roger's arch enemy, Billy Brown. Roger's faith in women is destroyed and he vows never to become involved again, which is not difficult for Roger who appears to take very little interest in anything of a physical nature.
The story takes the reader through Roger's school days, university, and his dramatic entrance into the workforce.
At first, Roger's naivety causes all kinds of hilarious disasters, some of them with fatal consequences. Later in life, as he matures, he becomes more calculating, always putting himself first in order to take advantage of a situation.
From time to time he touches base with home and his first love, Mary; never realising that the torch she once carried for him still burns brightly.
In the vein of Tom Sharpe and Ben Elton, this story leads the reader through life according to Roger. You will either love him or hate him; however, you will almost certainly know someone just like him!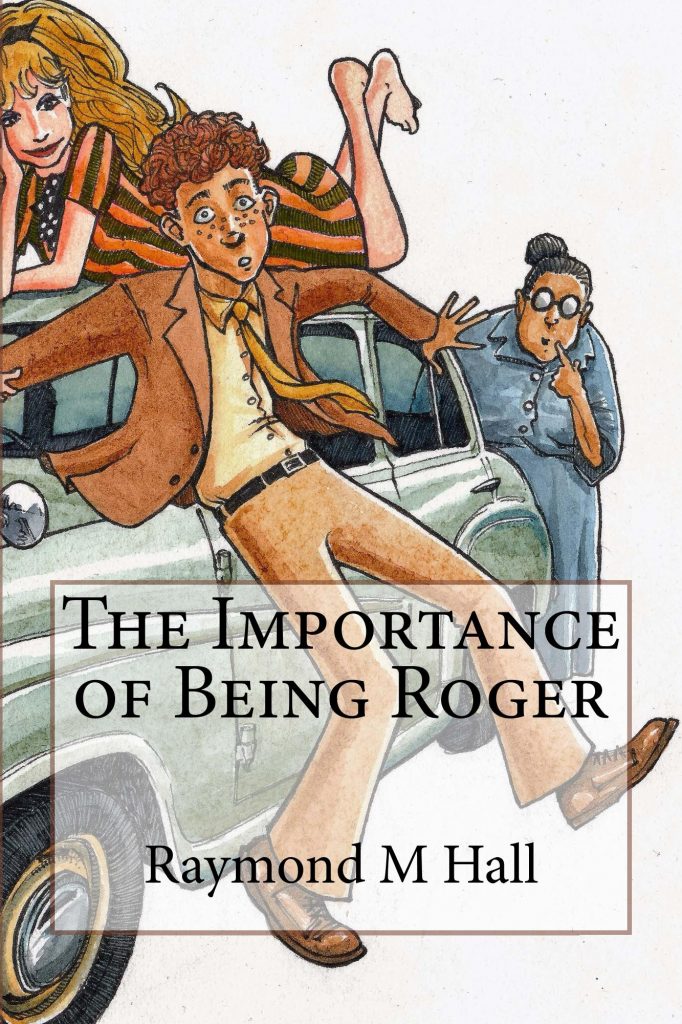 Reviews

The disastrous life of Roger
This story is a funny, ridiculous, and sweet tale about Roger Sidebottom. Author Raymond Hall did a great job of focusing on this character, making him relatable, silly, and a complete disaster. Roger is saddled with a name that brings forth bullies in his childhood and the trauma of his first love betraying him. He goes through life completely unaware that wherever he goes chaos seems to follow. This story addresses the awkwardness of growing up and the difficulties that come with it all with a humorous tone. This is a fun book that is sure to make you laugh. If you like comedy and relatable awkward characters then this is a must-read for you.
- Emerson Rose Craig, October 27, 2017

Curiously entertaining.
I thoroughly enjoyed this book and was constantly eager to get back to reading it. It was most unusual but humorous at the same time and unlike any other book that I have ever read. Defiantly worth a try for all kinds of readers.
- Barry Cunningham, March 15, 2018

Five Foot Six...With Lifters...But a Plenty Tall Tale
Oh Roger...the description for this book asks if we haven't all known a "Roger" in our lives. While I can't say that I've ever met someone quite as good as getting themselves into and out of trouble as the namesake character in this book, it isn't hard to piece this believable and yet entertaining protagonist together from several of my "friends." This is especially true given the witty and engaging writing style in which Roger is flushed out. The only thing that kept me from giving it that one, extra perfect five-star rating? I really couldn't understand the point. But maybe that was the moral of the story, and Roger, after all?
- Kimberly H, November 2, 2017